Your abundant life is our ministry.
Across all your daily experiences, engaging body, mind, personal connection, and spirit, The Wesleyan community is here to join you in living life to the fullest. Our passion is to provide you all that you might need to feel nourished and enriched, every day.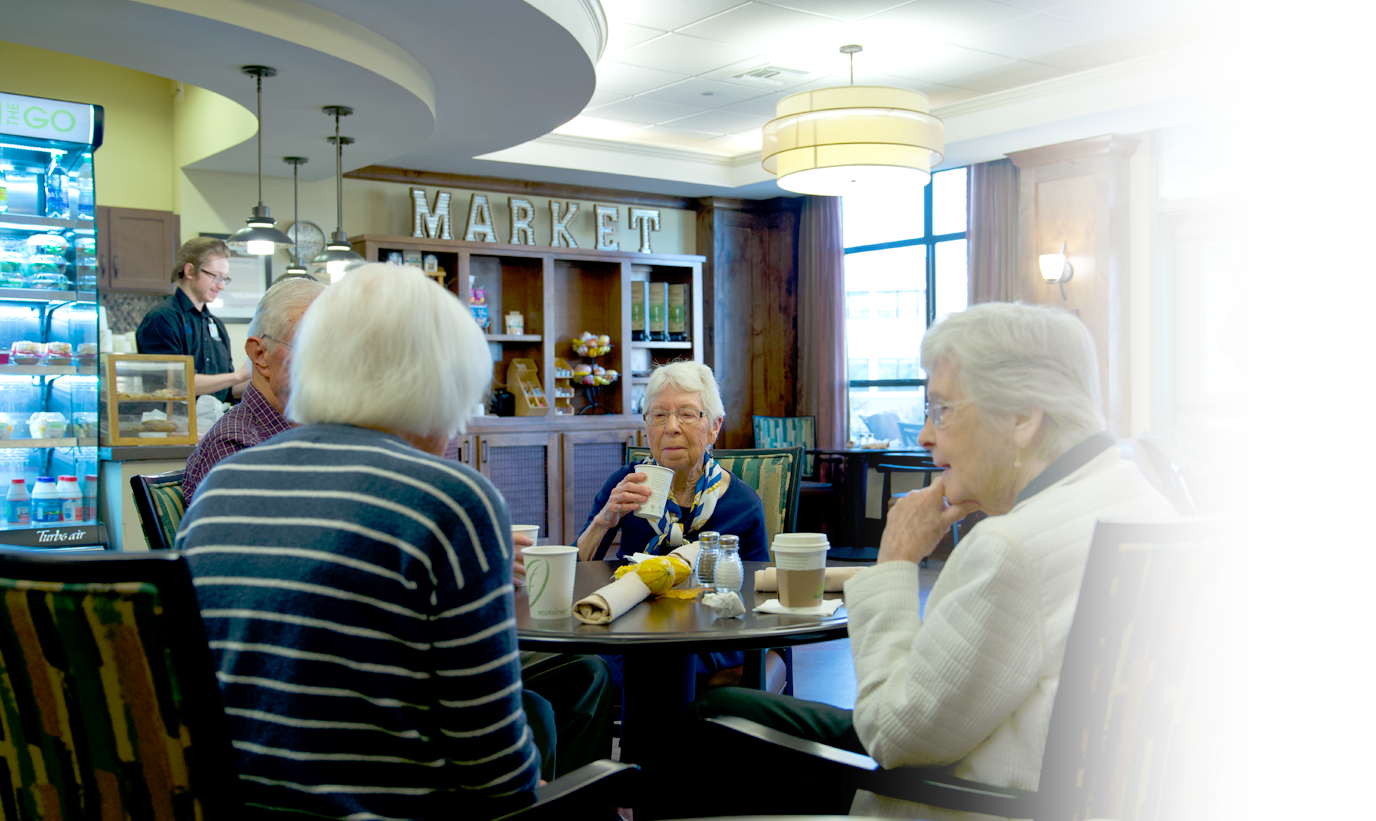 Sharing a great meal with friends, nourishes body and spirit.
Our chef-prepared food is delicious and healthy, and our dining rooms accommodate large or intimate group gatherings and events. Fitness classes and facilities help keep you strong, flexible and active. Walking trails and peaceful gardens give you a relaxing environment to enjoy, anytime.
Feeding your creativity and your curiosity keeps you young at heart.
The Wesleyan provides a complete schedule of classes and activities to keep your mind active and engaged. There are countless opportunities to learn things you've always wanted to learn or even to lead your own class and share your talents with friends and neighbors.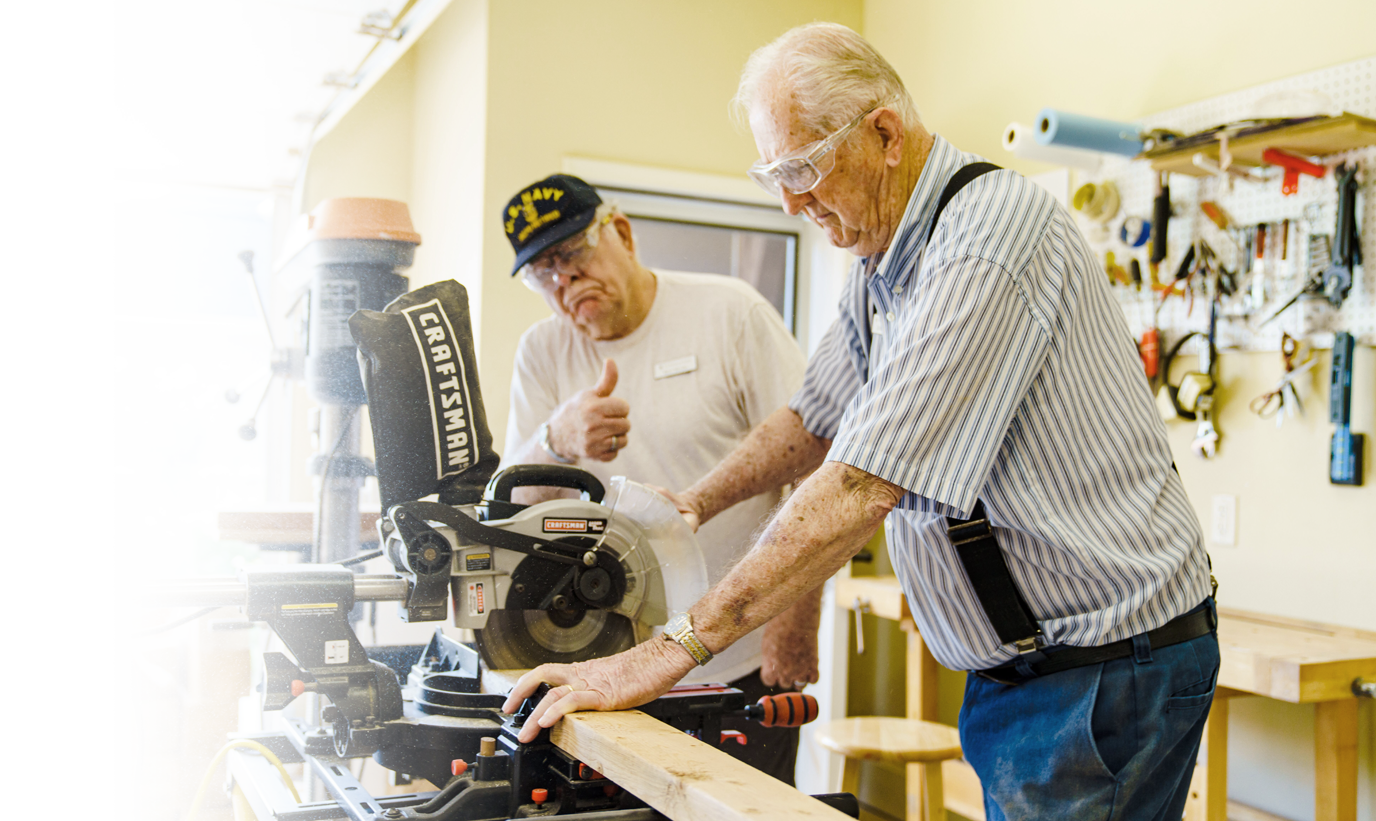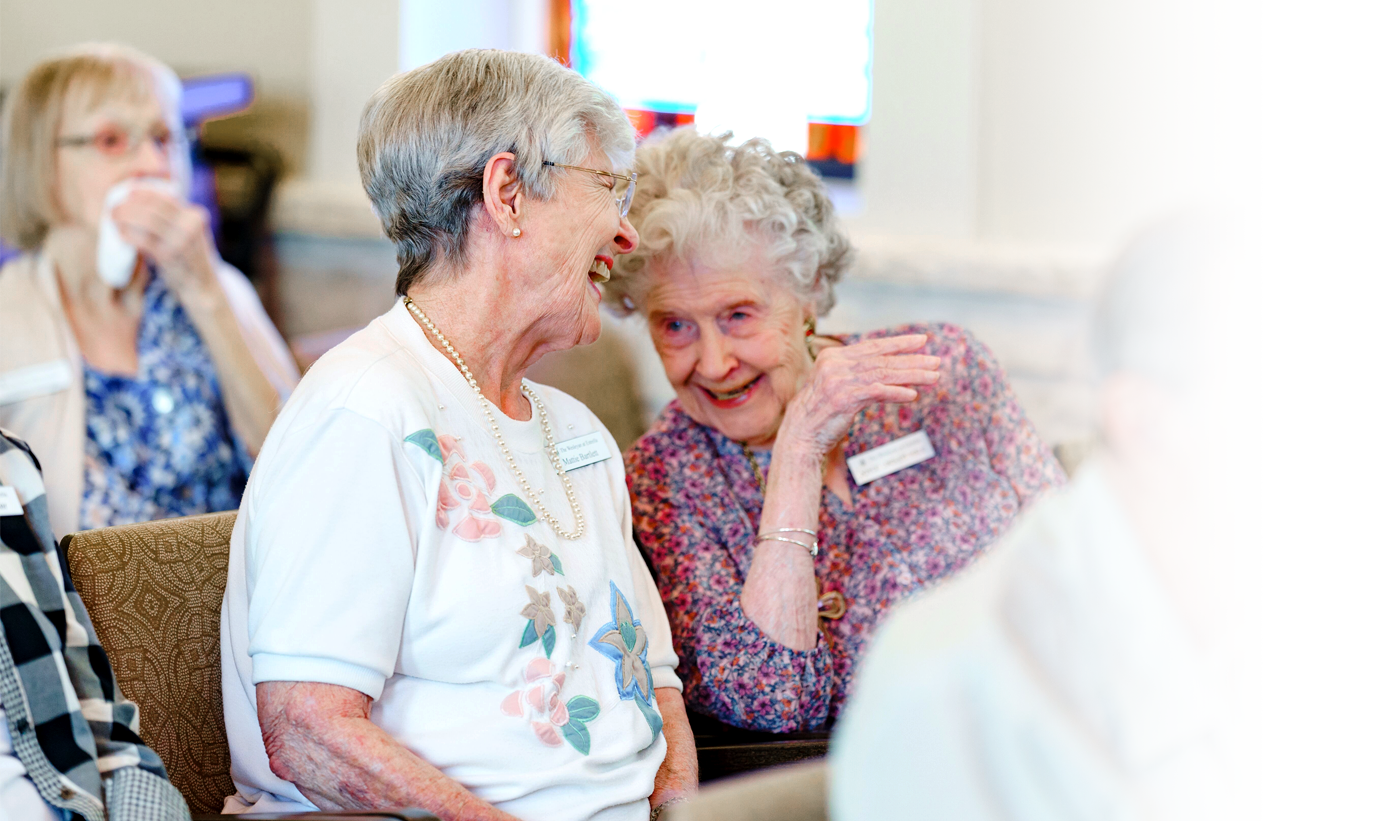 Whatever you enjoy most in life, enjoy it with us at The Wesleyan.
The Wesleyan's vibrant heart is the beautiful fabric of relationships among residents, their family and friends, and teammates. The Wesleyan provides you just the right amount of interaction and connection. It might be regular gatherings with a small group of friends or a leadership role in one of our committees or organizing a social event, whatever best suits your interests.
"I am come that they might have life, and that they might have it abundantly. (John 10:10)
Whatever your beliefs and spiritual practices, at The Wesleyan we are respectful and nurturing of your spiritual life. The Wesleyan meets you where you are, weaving together fellowship, worship and deeper life conversations. Our chapels are welcoming sanctuaries for services and prayer or sacred places for private meditation.
Our Chaplains are trained counselors, here to work with you on any life question you want to engage.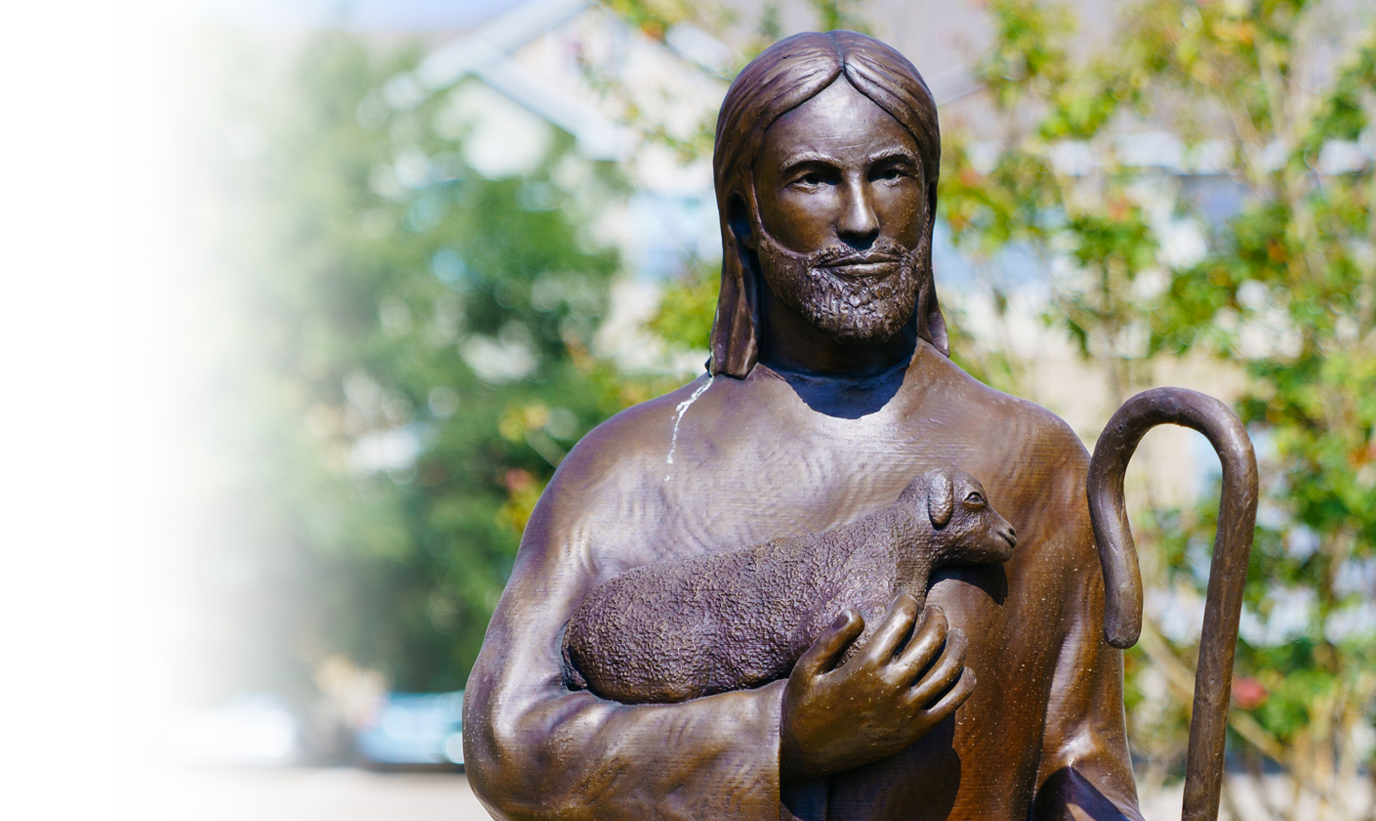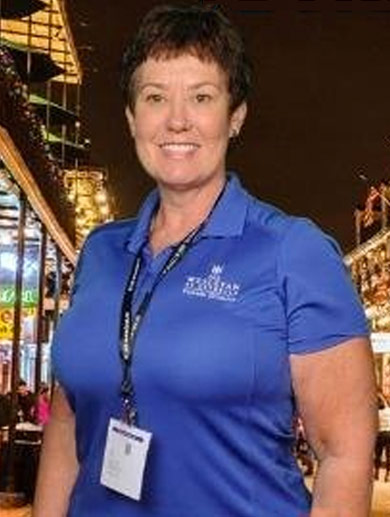 "All of our activities are drawn from the best research in keeping minds active and body's nimble as we age. And this doesn't just mean the usual mind building activities like puzzles and your basic exercise classes. Turns out that dancing is great for your brain and body. Most importantly we just have fun"
– MICHELLE MUNK
 Director of Fitness and Life Enrichment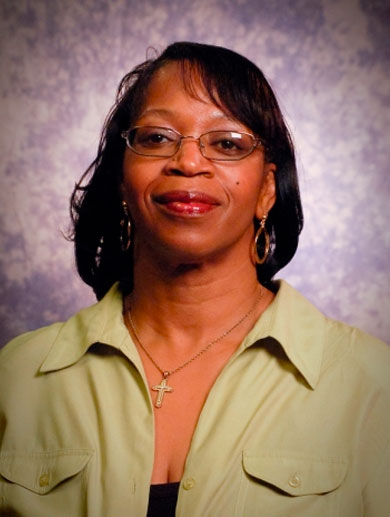 "We nurture a diverse culture that promotes caring and sensitivity to ensure that all people are treated with dignity and respect, which includes residents, family members and teammates regardless of their religious affiliation or beliefs." 
– REV. INELL CLAYPOOL
Director of Spiritual Life